Christina Rapado is many women in one woman: singer, actress, and introducer.

Born under the scorpio star sign, this girl has shown that despite her youngness she is able to develop succesfully lots of different skills. She prefers to be considered a singer. She has released 12 studio albums and 55 singles. The single "No Te Confundas" has been specially remarkable, as same as the maxi "A quien le importa" part of the original soundtrack of the film "Más que amor frenesí" and her album "Dentro de mi" (2008), that includes some lyrics by Pedro Almodóvar.

But Christina is also an actress. She has participated in 14 films and 2 corto, the most remarkable being "Torrente, el Brazo Tonto de la Ley", directed by Santiago Segura, and Vicente Aranda film "La Mirada del Otro". As a main character Christina has appeared in the short film "Estoy t'an coloká", directed by Oscar Merino.

And without any doubt, the spanish audience has been shocked by the appearance of Christina in several T.V. Shows, almost all of them late night programmes like "La Noche por Delante" an "Moros y Cristianos" (Tele 5, directed by Jordi González), "El puente" and "En el Candelabro" (in the same channel, with Tinet Rubira), and the outstanding top show "Crónicas Marcianas" (directed with an incredible success by Javier Sardá). In all of them Christina has offered a very sexy vampire girl giving a hot opinion in the discussions.
Referring to radio emissions, we have heard Christina as an introducer in "De la Cabeza al Corazón" in Onda Cero Channel, during the year 2000.

Last Year , during the summer of 2003, Christina started the tour named "The Erotic Show" in which she performed songs of her most recent recordings, with the company of two strong sexy boys that pushed the fever of everybody. The tour ended in the Marbella Casino on October the 23rd. You can see shots of the show in the gallery part. Also in this period, Christina introduced the T.V. Show "Sola en Marbella" (Alone in Marbella), produced by Julián Muñoz and Pepe Pernia in the Andalusian channel, with a great rate of audience. It was again in the television media that we watched some appearances of Christina in the gossip emission "Aquí hay tomate" in Tele 5 Channel, where most of the things that were said offered a fake frivolous vision of her, about what Christina declared her disappointment.

Christina is the muse of a great number of photographers. In the picture gallery we see shots from Álvaro Villarrubia, Jean Baptiste Mondino, Patrick Tato, Ángel Rueda, Francisco Iglesias, David Guaita, Hub Martin, Victor Marno, Luis Fantoba, Javier Pavías, Just Luis, Miguel Muñoz and Graig Rostich.

In May 2004 Christina was the main character of the Cinema Spot for Coyote Banús Club in Marbella.
During Last Summer, we had the opportunity again of watching Christina live, together with the dance singer Just Luis, under the name of "Star Tour '04". Both travelled around the andalousian geography, pointing out the performs in Marbella, Torremolinos or Estepona. You can see a large amount of information in the discography part.
At the end of the summer, Christina participated in the shooting of the film "L.A.R.R.", produced by Leonardo Dantés, in wich she had the role of a disco dancer. In september, Chris became the most polemic T.V. celebrity, just when she was related with some famous character in the gossip programmes. From that point, Christina appears on every media at any times, even covers of magazines, surrounded by a great polemic about her person and her life.

The next month her new single is released. "No Te Confundas" is a production of her tour mate "Just Luis". Nobody should avoid having this jewel of the music that combines dance music and pop rhythms. The presenting of the record takes place in Madrid, in the "Arena Club" in november, and later she will appear in different spanish cities as same as some performs in Europe.
In january 2006 the dive come back to the radio stations with the show "El corazón más descarado de Christina Rapado" (The most brazen side of Christina Rapado) everyday at noon in http://www.cityfmradio.com.

During the summer of 2007 Christina starts the new and succesful tour "Mucha Mujer Para Tí 2007". At the same time her tv public appearances are considerably increased, specially in celebrity shows. Christina becomes, this year, the most popular Spanish tv star.
In November she is the models naked for the cover of the magazine "Primera Linea", including a full report inside with spectacular pictures. Because of this, she appears as well in several tv shows.

A new project will take place during the spring of 2008. Her fifth album will be realeased under the name of "Dentro de Mí", produced by the top selling Juan Tormento. Twelve tracks are included in the new album. Remarkable is the version of the classic "Voy a Ser Mamá" by Almodovar and Mcnamara. In one of the pictures included in the booklet, Chris appears naked and pregnant.

During May of this year, Chris performs as introducer at the TV late night show Nunca es Tarde (Canal Murcia / Local Media) achieving a great success.


During 2009 Christina continues her successful tour "Dentro de Mí" around several cities in the Spanish country and being the mistress of the clubs group "Bora Bora Balearic Sound Ibiza".

In the months of June, July and August Christina introduces the late night show in the Catalonian 25 TV "Tony Rovira y Tú" and develops here career as a professional advertising model pictured by several well known photographers such as Joan Crisol or Salva Musté. As well in July, she collaborates in several gossip shows in Tele 5.

Finally in september 2009, Christina Rapado launches a dance maxisingle produced by the prestigious musician Andi Cowl. "The Nipples" is the title for this new scandal. At the end of the year Christina edits a new single called "El Marido de la Esteban" (La Esteban's husband) with a really big media success.

Later on Christina starts a new adventure: introducing a Call-Show for the company "Llama TV", proving to be the perfect introducer fot these kind of shows.


During 2010 Christina Rapado goes on her task of introducing the Call TV at "Llama TV". She collaborates as well in TV Shows such as "Toni Rovira y tú" (25 TV) and "Tal Cual lo Contamos" (Antena 3 TV).

In march the album "Todo" (all) is released. This is her seventh studio album, compiling 18 songs. In April she starts the tour that will drive her towards different cities in Spain.

Also during this time, Christina becomes again the cover of the magazine "Primera Línea", amazingly nude and with impressive declarations. She is also the front cover of other magazines.

In June of this year, Christina Rapado is hired as a collaborator in a successful tv program "DEC" (Antena 3TV) also putting a reporter in the World Cup. She combines her tasks collaborator / reporter in "DEC" and "Informe DEC ("Informe 3"). In September she published the maxi-single "Más allá," by Oliver Martin and Ian Sánchez which is being a number one of dance music. Anyway, the 2010's one of the best years of Christina Rapado in her career and with her new aesthetic, get into a great diva of the television and the tabloids of Spain.


In the beginning of 2011, Christina Rapado is the cover of the prestigious magazine "Primera Linea" (January 2011) with a very sweet naked by Salva Musté. Continues her tour around Spain "Todo" with great success and welcomed by the public and is a contributing writer for publications such as "Oh! My God" and "Lollipop", in which celebrities interview as Alaska, and Miguel Bose, among others. Therefore, these interspersed with television appearances where she works as a TV partner in "DEC " of Antena 3TV.

Christina Rapado music releases "Nacida para perder" (directed by Santiago Isidro) and "Voy rumbo a Río" (directed by Ruben Errebeene) included in their hit album "Todo"(which are extracted 4 singles). Also, Christina Rapado image is hired as holiday resort "Marina d'Or ciudad de vacaciones" and writes for other 2 publications: the Galician "Sustansia" and esoteric "Misterios de la luz".Poses with the dancer Jeyko Vigil in the session "Crepúsculo" by Fernando Embid; a media session and sinister.
Christina Rapado is the image of franchising "Rimini 46" (stylists), and his face is present in bus shelters and billboards of street furniture in the south of Spain.
From the hand of the photographer Ruben Errebeene, Christina made ?the session "Metropolis" alongside the charismatic showman Enrique del Pozo; session that has high visibility and public media.
At the beginning of September 2011, Christina Rapado launches its tenth album "Massielízate," a tribute to Massiel and 17's track is a bonus track dedicated to the other pop diva Amanda Lear.
From the album "Massielízate" are extracted 6 singles. To promote "Massielízate" video clips Christina Rapado shoot "Absurd" (directed by Ruben Errebeene), "El Noa Noa," with Enrique del Pozo (directed by Peter Riutort), "Beats of love" with Enrique del Pozo (directed by Jose Garcia Hernandez and Santiago Isidro) and "Eres" (directed by Salva Musté).
Christina Rapado to promote his album "Massielízate" is a regular guest on primetime programs from different television channels in Spain. His television appearances the interleaved with her "Massielízate Tour", with which travels throughout Spain, accompanied by Enrique del Pozo.
No doubt the year 2011, is one of the best in music and television career of diva Christina Rapado.




At the beginning of 2012, Christina Rapado video premieres "Brindaremos por él," directed by Ruben Errebeene. Fifth single from hit album tribute to Massiel "Massielízate". A black and white video clip starring next to the model Adrien Riquelme
In February 2012, Christina Rapado surprise again to Spain with his most controversial nude for the cover of the magazine "Frontline", but this time not alone, accompanying the showman Enrique del Pozo and interpreted by the charismatic journalist Torito, a wild orgy where anything goes less discretion. The pictures are from respected photographer Joan Crisol and media success is amazing, capturing all the press and television in the country, as the photographs are accompanied by a scandalous interview.
Christina Rapado makes a beautiful photo shoot by Sandra Calderon for the magazine "Vanity Fair" by the Adrian model Riquelme.

Rapado successfully continuing his tour "Massielízate Tour" throughout the Spanish territory as he interspersed with his television appearances and media.
In mid-February, Christina Rapado, premieres video "Deslizes" (sixth single from "Massielízate") directed by Antonio Segura and with the help of the charismatic artist "La Tita." A music video shot entirely in the city ofSevilla where Christina Rapado is more beautiful than ever. "Deslizes" has great media coverage and is broadcast continuously on channel music only "Sol Músic".
In March 2012 records the maxisingle Christina Rapado dance music "Marikona" produced by Andi Cowl, a song dedicated to all the gay and icon of "Gay Pride 2012" in Spain.
Christina Rapado, with the photographer Ruben Errebeene performs the session "Pin Up Girl" which again surprised her fans with a special look: her electric blue hair and aesthetics is sporty and youthful. Photographs will be to promote the dance session "Matinee Group" and the cover of the single "Marikona". With this new look, Christina becomes the muse of Gay Pride 2012.
After the impact on sales of dance music maxisingle "Marikona" opens its video, directed by Andi Cowl and aesthetic simulating sinister horror film series "B" of the 80s.
Hector Betancourt, makes a beautiful photo shoot to Christina Rapado for the publication "Yo Dona".
In August 2012 Christina Rapado presents "Mr. Gay Spain 2012" in the Plaza de Callao (Madrid), with the transgressive and controversial artist Deborah Ombres.
Also, in August 2012, Christina Rapado performs a tribute to the great artist disappeared Tino Casal, publishing one of his hits "Oro Negro". Both production and direction of music video borne to producer Andi Cowl. With "Oro Negro" is an intense media coverage and the video with the participation of international model Macius Spain.
Taking advantage of the great media and sales that Christina is having in these months, go on sale the dvd's collections "Aquí hay tomate" and "La mujer más polémica de la televisión" ; 2 dvd's that collect scandals media of diva pop.
At the beginning of September, Christina Rapado gets back against a target of her favorite photographer Salva Musté and makes a beautiful session entitled "The Mill of Secrets"
In October 2012 Christina Rapado maxisingle publishes "Que te coma el tigre" a duet with the charismatic singer Almudena Herrero, with a look at the "Desperate Housewives", created by photographer Salva Musté.
In November 2012, goes on sale the compilation "Good Night Mr.Cowl". Album number 11 Christina Rapado recording career, which has records of all original songs recorded by the producer Andi Cowl.
Christina Rapado is interspersed all his works with his successful
tour "Massielízate Tour" that runs throughout the Spanish geography and also combines it with his media appearances on television and in the tabloids.

With the director Santiago Isidro, winner of a prize Goya of the Academy, Christina Rapado films the video "Que Te Coma El Tigre" with the collaboration of Almudena Herrero and the model Macius España.
Christina Rapado makes her debut as a music video director with the
videoclip "Los Pezones 2013": that's an updated version of her hit "Los Pezones (Sexy Remix)" [2009] and has the support of Martin Mazza.
Together with Martin Mazza featured in the December 2012 cover of the magazine "Lollipop" with wonderful photographs taken by prestigious photographer Salva Musté.
From the photographer P.Carmena, Christina Rapado takes very urban story to a prestigious Spanish publication.
Undoubtedly, 2012 has been one of the most brilliant professional of the Diva's career, Christina Rapado, being baptized in different media as "The Queen of Videoclip" in Spain, because it has in her career with 19 music videos directed by highly respected directors, including her debut as a music video director too.


At the beginning of 2013, Christina Rapado returns to the Spannish TV channel "Telecinco", on January 4, 2013, with a candid interview and a new look in "Sálvame Deluxe" (leader of audience in Spain)
Directed by the American producer Junior Dácosta, Christina Rapado
maxisingle's premieres "Un Extraño en mi Bañera", a beautiful ballad against gender violence.
Christina Rapado is thrown into trials because she has to make a trip to Mexico and Argentina called "Exxxcesiva Tour 2013" by the hand of the prestigious producer Gus Grau.
In March 2013 Rapado Christina will return to be "Primera Linea" cover next to an actor Martin Mazza, with a sinister and terrifying photos taken by master photographer Salva Musté.
Christina Rapado performs the video "Un extraño en mi bañera " , an exquisite audiovisual piece against gender violence with the director Victoria Gasteiz , that Christina Rapado's especially beautiful.
Changing registration, Christina Rapado records a controversial musical video " El Morenito 2013 " directed by Helena Sevine . A clip in which a severe criticism for all Spanish political and achieves a highly repercussion hogging all kinds of television shows and Spanish press ( "El pájaro de le tele " from Telecinco , among others).

Christina Rapado 's cover of the first issue of the prestigious magazine " MQC "; also in 11 interior pages of the publication.
Photographer Catalan, Abel Sola , has the honor of capturing your target a Christina Rapado unstoppable , with which performs three very media photo shoots : first for the magazine "Rolling Stone" , accompanied by the singer of "La década prodigiosa" Kike Navas , after the publication of the " Los 40 Principales " by the American producer Junior D' Acosta . Finally, for "El país semanal" which collects snapshots of the singer in which, again , highlights the complicity between the singer and photographer.

In July, Christina Rapado returns to TVE with a sincere interview by Ana Garcia Lozano on the hit show "Tenemos que hablar".

From May 15 until mid- October, Christina Rapado up residence in the capital of the Balearic Islands: Majorca . Throughout these months , the diva will be the image of the international nightclub " Tito's Palma " and carry out the clinic advertising "Medisans" and beauty center " Moure Hairdressers" . Also, we must add the participation in various media Balearic, as the newspaper " Ultima hora" and the radio and television station " IB3 TV".

Christina Rapado will pose as model in front of Majorcan prestigious photographers, Joseph Gomis and Jose Antonio Ramirez.
In the end of October 2013 , Christina Rapado presented the Awards Gala " NINFA " Barcelona Erotic Film which also returns to collaborate in the Catalan hit TV show " Toni Rovira y tú".
In mid-November, is held the launch of the twelfth album of musical career of Christina Rapado: "Exxxcesiva". This is a record that collects singles and rarities that have been published if not that, separately and as a single, was published. This album is a gem for collectors.
At the beginning of December, Christina Rapado released a single, titled "Sé", composed and directed by American music producer who lives in Spain, Junior Dacosta. This last work, include a sax tracks of the great musician Pablo Melgar.
Santiago Isidro Goya Academy Award, will be responsible for leading the promotion of the single. We also noted the collaboration, in the video, very different famous television media, as is the case Jeyko Vigil and others.
Snapshots for the promotion and the cover of "Sé" have been made by the talented photographer Salva Musté who certainly knows how to capture the diva.
With this work as care and exquisite, Christina Rapado ends the year 2013.

Christina Rapado starts 2014 with her " EXXXCESIVA TOUR 2014 " in Pamplona, the same night that celebrates New Year ( January 1, 2014).
Also, in different media (television and newspapers) are still echoing the impact of the clip "SÉ " directed by Santiago Isidro. Christina Rapado also is royalty TUSEXSHOP24 : adult website in which Christina Rapado makes tuppersex request.
Anyway , the famous photographer Abel Sola, makes three fantastic and media sessions to Christina Rapado: " Mediterránea" , " Invítame a tus sueños" and "Abraza mi locura".
In March of the same year , Christina Rapado releases single " Invítame a tus sueños", a song composed and produced by Benji Marcos. This musical work goes on sale in physical and digital formats.
The video is shot in London and Girona and its production has been , so far, the most important and expensive in the musical career of Christina Rapado . Directed by the talented Abel Sola, is number 23 in the long musical career of Christina. The post-production, the advertising spot and teaser for " Invítame a tus sueños" is carried out by the great professional Thommy Tayco , who also plays the role as Christina Rapado new webmaster .
Finally , the responsible for the promotion of this new work are David Calvo and Thommy Tayco .
The 7th of March , Christina reappears in the Telecinco's program "Sálvame Deluxe" , which is audience leader in Spain and where she presents her latest musical work wearing a wonderful dress by the fashion designer Arquímedes Llorens.
For the second consecutive year, Christina Rapado repeated as a resident artist in the International nightclub "Tito's", located in Palma de Mallorca. She is hired as a co-presenter on a differents radio programs "El Faristol" and "Entre tu i jo" (IB3 Radio) where Christina, beside the prestigious speaker Miguel Angel Ariza, liven up every morning and Friday night programs with humor and sarcasm.
On July 11 the tenth anniversary of the popular Mallorcan local "Flexas", directed by La terremoto de Alcorcón and a mega concert was held at the "Parc de la Mar" located in Palma de Mallorca. There acted a different artists like Betty Missiego, Rafael Amargo, Leticia Sabater, Christina Rapado, among others. Around that time, Christina Rapado becomes the image of beauty clinic "Medisans". Later, in August, shoot the 24th video in her career. Of title "Comportamiento bipolar" and directed by Thommy Tayco, is the most transgressive and sinister audiovisual piece in the Christina Rapado's career. Right away, this video was presented at numerous international competitions, getting carried several awards, such as Best International Videoclip 2014. "Comportamiento bipolar" became a social phenomenon in countries like India.
Thanks to her spectacular beauty, Christina Rapado 2014 was undoubtedly a very important year as far as his role model is concerned. She has worked on numerous prestigious publications and has made multiple shootings, led by renowned photographers in our country as Ovidis Copperport, Abel Sola, JosŽ Antonio Ram'rez, JosŽ Gomis, Thommy Tayco, Paco Carmena and Daniel Pallarols who underwent a dramatic transformation: Christina Rapado became "MalŽfica". But, very different from the Disney character because she overflows a suggestive eroticism. - Later, Christina Rapado and Marta Prieto (the beautiful former member of Musical Strazz) did a glamourous and sensuality musical duo:"Amantys". Recorded the single "Sabes tú", produced by Capitan Kidd.
At the end of 2014 Christina Rapado and the actress Brenda Starlixx are carried in the December issue of the magazine "Frontline". Surprise us with a lesbian naked really suggestive, causing a great media coverage. And with this surprising cover closed the year 2014: a year that leaves behind the mythomaniacs material from their fans.

At the beginning of 2015 and under the hangover the success of the publication on "Primera Línea" starring Christina Rapado a new cover; in this case it is the prestigious fashion magazine "Carev". To this, we add the video clip shooting in Logroño "Sabes tú", under the orders of the director Roberto Galar Egüen (25th videoclip of her career).
With Daniel Pallarols, header photographer of Christina Rapado, do a shooting in which the attention to detail. It is entitled "La Bohme" and surprise, again, review of the country.
Thommy Tayco, trusted professional and great friend of Christina Rapado, premiered with her "Retorno al Edén": shooting made in biblical themed shown to Eve in paradise, more tempting than ever. Also, in the newly launched 2015, will be released in reality show "Quiero ser Christina Rapado" by the prestigious Mallorcan director Xavi Sanz. It will show the daily life of the diva, with its madness and eccentricities. It consists of 12 chapters of 30 minutes each, recorded over the course of last summer. At the end of January will begin to prepare promotion for release on television. Also, Christina Rapado record for the brand couture and accessories "Carev" for the 2015 season.
In March 2015, Christina Rapado begin the practice for the role of Fräulen Schneider in the musical "Cabaret". A premiere that Christina looks great enthusiasm and will be in 2016.
On May 24 premieres reality show "Quiero ser Christina Rapado." A fun show that is broadcast every Sunday at midnight. Consisting of 13 chapters of 30 minutes each. Ends on August 16, 2015 but Christina Rapado and the director Xavi Sanz have signed for a second season rolling.
Christina Rapado begins his third season as resident artist at the nightclub "Tito's" in Palma de Mallorca, internationally known. This time Christina must leave his work before the end of the season because he is hired by the room "La Zona_Disco Lounge" in the Alcudia's Port where the diva will lead the club until the end of August.
During that time Christina will lead it to the most famous television media in the country. In this 2015 Christina Rapado it is in charge of giving the famous "Chupinazo" in the San Fermines' celebration in Pamplona.
Christina Rapado is hired as the official image of the famous Italian restaurants "Bellavista" and it makes a beautiful photo shoot by the great professional Ovidis Copperpot.
As she doesn't like the outcome of the video "Sabes tú" directed by Roberto Galar Egüén, Christina Rapado cancels its release and promotion and re-shoot with a real pro. She gets to the orders of the award-winning director of "Comportamiento bipolar" Thommy Tayco. After 8 months of post-production to be held the premiere on October 31 "Sabes tú", 25th videoclip Christina's career. The actor Antonio Aguilera support her and certainly is the best video of the diva. "Sabes tú" has great reviews and promises to win more international prizes than its previous success "Comportamiento bipolar" (2014).
The "Carev.es" brand is responsible of "The official Christina Rapado store"on its website. The manager Rakel Orozco is responsible for the artistic career in exclusive of Christina Rapado. At the final of 2015, Christina Rapado changes his residence to London (England) where start new professional projects.

Christina Rapado lives in London from the beginning of 2016, where she inhabits a delightful Victorian house in Tooting Broadway in the Wandsworth area. It is the Diva's personal decision to be apart from the Spanish spotlight during one year in order to develop personal skills such as performing and improving her communicational abilities in the English language. Nevertheless, this hideout does not last long, because a Spanish gossip magazine undertakes a research about her personal daily life as a British citizen, figuring out about her behaviour, income, love affairs and addictions. This publication sparks a huge scandal in Spain, where the debate takes long hours in the media. Christina proves her lack of concern by not responding to the presuppositions about her at any point.
In September Christina returns to Spain to attend some artistic appointments, like the wonderful photo session shot for "Marie Claire España" by the prestigious photographer Fran Rivero. Christina also appears in the media due to a scandal related to a contestant from the reality show Big Brother 17th edition. She is forced to give an exclusive interview for the website "cotilleo.es". All the tabloids and gossip shows take account of this affair.
On the other hand, her official online store turns out to be a great success during the autumn of 2016, selling out many of the items. During this period the new Diva's video clip for her 27th single "Boom" starts being shot, but the song is kept as a secret until its release in 2017. The director of the video is the awarded Thommy Tayco. At the end of the year, the session by Abel Solá called "colours" entails the last joint venture between the Diva and the photographer.

To summarize, the 2016 London experience provokes in Christina an evolution that is reflected in her forthcoming material of 2017. As said before, the 3rd of February the secret comes to an end and the new single "Boom" is introduced in the prime time TV show "Sálvame Deluxe". From the 21st of March the CD, vinyl, and digital editions of the single can be acquired. Then Christina starts an intense promotion in several channels, starting in Barcelona, where she stays for three months. One of the national TV shows where she appears is a special edition of "First Dates" where the Diva has a blind date with the sexy and popular David Olid. Her two audiovisual agencies "TD Entertainment" and "TD Design" are merged in the generic name "Thommy Tayco", being him the responsible for her image in terms of web and video promotion.
During the springtime promotional concerts take place under the name of "Boom Tour 2017", premiering again in Barcelona. After 80 dates she ends up the 31st of October in "Heaven Club", London city. In the meantime, the video clip is finally released during July in the middle of a general expectation by her fans and the media, after almost one year of post-production. The director Thommy Tayco gets excellent critics and even is nominated for several awards. As an actress, she starts filming in October the short film "Sorry! Are you gay?", produced by "Young Talent Films" and directed by David González. As the leading character, Christina plays a single mother who finds out that her son is gay. From that moment on, all kind of surreal situations are unveiled inside this acid comedy where Christina shines in a tailor-made role. The main song of the movie is a reggaeton version produced by Benji Marcos of her hit single "Bipolar Behaviour".The artwork photographer for the promotional poster, both movie and soundtrack, is Salva Musté, with whom Christina had not worked since 2013 due to personal differences. At the moment their relationship is excellent. In November Christina Rapado comes back to the prime time show "Salvame Deluxe" where she performs her hit single "Boom" and where she tells us about the present year. No doubt this year 2017 has placed her at the top of her musical career, as she herself declared: "2017 has been my best year ever".

Just at the beginning of 2018 Christina Rapado releases her 28th video clip in her career directed by Thommy Tayco. It is called "Comportamiento Bipolar", an updated version of her 2014 hit. It will be the leading song for the soundtrack of the short film "Perdona… ¿Que eres Gay?" ("Excuse me… Are you gay?"). As a promotion for the short film, Rapado gives an interview for the prestigious magazine "Primera Línea" in February 2018, where some pics of the artist naked are shown so Christina becomes a magazine girl again.
The 14th of February the DVD and Blu-Ray are released for the short movie where the diva Christina stars "Perdona… ¿Que eres Gay?". The awarded film director María Flores trusts Christina Rapado for the leading role of her forthcoming movie "Bestias" ("Beasts") which will be shot from March in the south of Spain.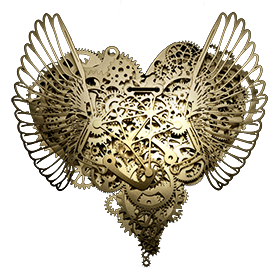 CHRISTINA RAPADO INTERVIEW
by david pallol
Christina Rapado releases a new short film and a new album. Supporting the main role of a film is something new to her, not like recording an album, the fourth in her career, the most professional according to her point of view. She had been focused before on her appearances in T.V. Shows. Lots of us can remember her discussions in "En el candelabro" and "Moros y cristianos". But everything is a part of her past. She says: "I'm so fed up with going to T.V. to talk too loud, because they want you to be rude. I don't want to do it anymore. I don't feel regrets, but I want to be known because of my music, and I consider myself a good artist.
-That is why you want to give a sense to your career…
-Of course I want to. I have waited to reinvent myself with really interesting things. I have spent one year of relax, far from T.V. and its my own decision. I want people to talk about me just because of my work.
-Like the film and the new album.
-That's right. Watching the film and hearing to my new album people will know Christina in an absolutely different way.
-Not so different in truth, because you have been an actress before. Christina not only has spent her time arguing in T.V. shows. She began taking roles in T.V. films like "Farmacia de Guardia" or "Médico de Familia" and has appeared in films like "Torrente", "La mirada del otro" and "La mujer del cosmonauta". I ask Christina if she consider herself an actress, a singer a model, of the three of them.
-I consider myself a singer, but its very difficult to maintain a singer career. My most important success came with the original soundtrack of the film "Más que amor frenesí". The main song was "A quien le importa" a cover from the eighties group "Alaska & Dinarama". It was one of the songs of the compilation "Top '96". It worked really good. But later I have made two records, "Vestida para matar" and "Tremenda" that had bad luck because I sang things that were not in my style. The new album is absolutely mine. It's called "Tentazion". Before, it was the producer who decided for me and he used to write songs in the way "Fangoria" (Olvido Gara & Nacho Canut) uses to do them. I admire deeply Alaska and Nacho, but I prefer things such as Marta Sánchez or Paloma San Basilio, with a more romantic air. This time I have cowrited the album, and I think its delightful.
-"Estoy t'an coloká" is the name of her last film, directed by Oscar Merino and performed by Christina.
-It's a kind of surrealistic film inspired by a Hitchock film called "The night sight" and by some underground movies. The story is about a business woman that experiences strange dreams because of a new drug. You can buy the film in some alternative book shops an some sex-shops (!) because its really underground. The film is dedicated to Caroline, from "Poltergeist" and also takes elements from Almodovar films and copies Wes Craven. One of the most incredible shots is a sex close up surrounded by a "pasodoble" music. It was very important for Christina that the expensive Versace Boots she weared were taken by the camera.
-Christina states that there will be a second part cowrited with the director Oscar Merino. You may become a heroine…
-That is what I want to become. Being an underground Character is perfect for me. I want to be like Elvira, to have fans without any conditions that would be with me everywhere.
-So underground films drives you crazy I guess.
-Of course I am a fan of terror movies and characters like Freddy, Jason, Chucky and Michael Myers… I'd love to be the bad girl of a very cheap terror gore film.
-Are you anything else than terrific?
-Over all I'm a narcissistic. I consider myself a very good artist, a good person by the other side and beautiful woman. There is nothing better that admire oneself. (Laughed…)